March was tag rugby month for primary schools in West Devon, writes Mhairi McCall.
At South Zeal Recreation fields, Okehampton (A and B) took first and second place against teams from Chagford, South Tawton, Boasley Cross and Northlew.
It was a cold, wet afternoon but the children were not deterred by this and played some exciting and fast-moving rugby.
South Tawton A team was third, Chagford fourth, Boasley Cross fifth, Northlew sixth and South Tawton B seventh.
The Tavistock area schools event was held, in better weather, at Tavistock Rugby Club with 16 teams taking part.
The pool stages in the morning resulted in St Andrew's, Meavy Green, Bere Alston, Whitchurch, Horrabridge A and Tavistock going into the Cup competition.
Meavy Orange, Mary Tavy & Brentor, St Andrew's B, St Peter's, Gulworthy and Meavy Yellow qualified for the Trophy play-offs.
Horrabridge B & C and Lady Modiford's A & B played each other for the Vase.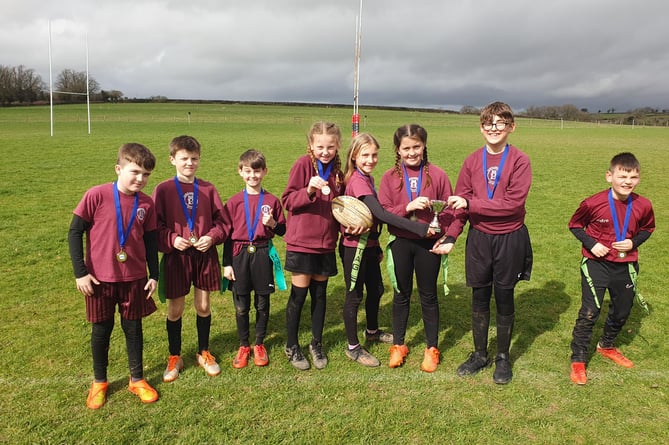 Horrabridge B team were the Vase winners
(Submitted)
The Cup competition was dominated by a strong Whitchurch team who won all their games to end on 15 points.
The runners-up position was close fought between Horrabridge A, St Andrew's A and Meavy Green, with Horrabridge winning the silver medals by one point.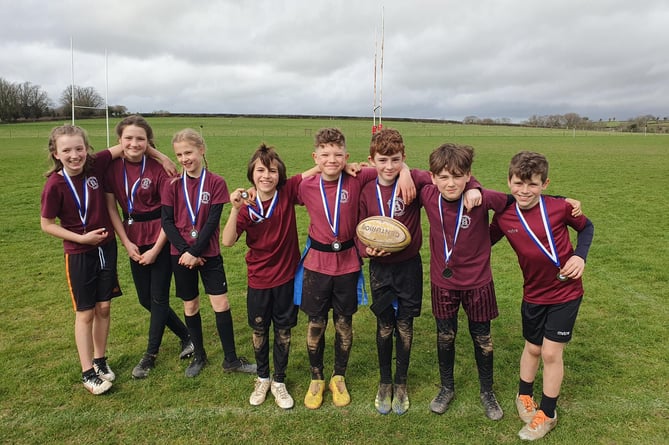 Horrabridge A team were among the runners up
(Submitted)
Meavy Green won the Small Schools' Cup as the highest-placed small school.
Mary Tavy & Brentor took maximum points in the Trophy competition with St Peter's taking second place.
The Vase was won by Horrabridge B, runners up were Horrabridge C.
All players were given certificates and information on how to join Tavistock RFC Mini and Junior section.