As the rain began and the thunder clapped, crowds gathered in the market square waiting for Their Royal Highnesses arrival. The Duke and Duchess soon arrived, and were greeted by the Lord-Leiutenant, Edward Bolitho. Their Royal Highnesses then went on to meet with local dignitaries including Mayor Leighton Penhale, Mayoress Gillian Penhale and Rob Tremaine, town crier and local historian.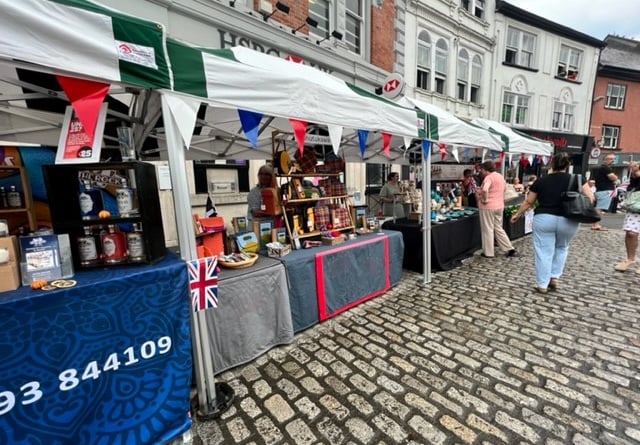 Some of the markets in the square
( )
Their Royal Highnesses then made their way around the farmers market, organised by Jo Macaskie from Miss Ivy Events who had hand picked the traders to take part in the event. All the traders were from within a three mile radius of Launceston to ensure the support of small local business in the area.
Jo said: "We started organising six weeks ago after we were approached by Council to put on a Cornish market.
"It's been a really good turn out, despite the weather. I don't think it affected the mood at all"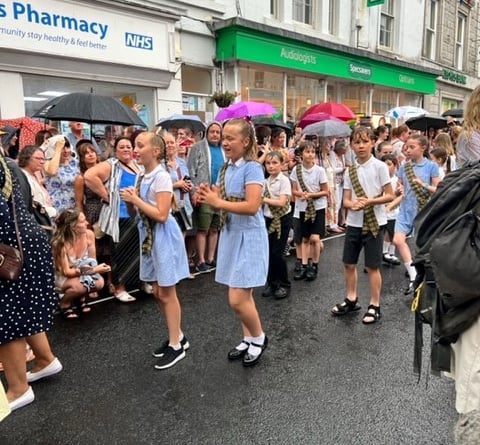 School children doing the 'Lanson Dance'
( )
The stalls varied in fresh local produce to local crafts. Monarch Liqueurs, Tamar Tipple, produced a Charles and Camilla Lanson Royal Gin specifically for the event, of which Their Royal Highnesses accepted a bottle of.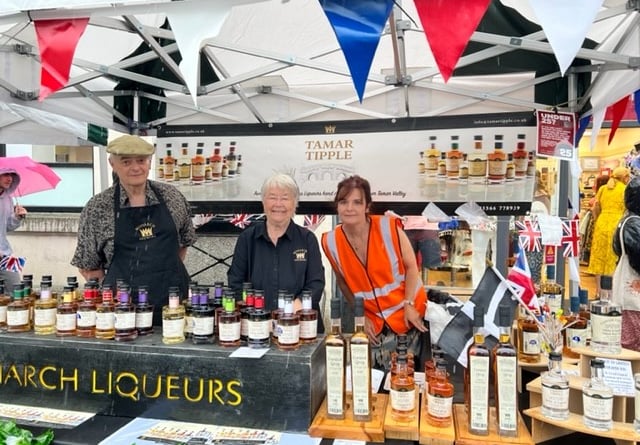 Jo Macaskie from Miss Ivy Events with Tamar Tipple
( )
Their Royal Highnesses then went on to watch the inaugural show of the 'Lanson dance' performed by 180 school children. Shortly after, Daisy and Tomas, local school children presented Charles and Camilla with posy's.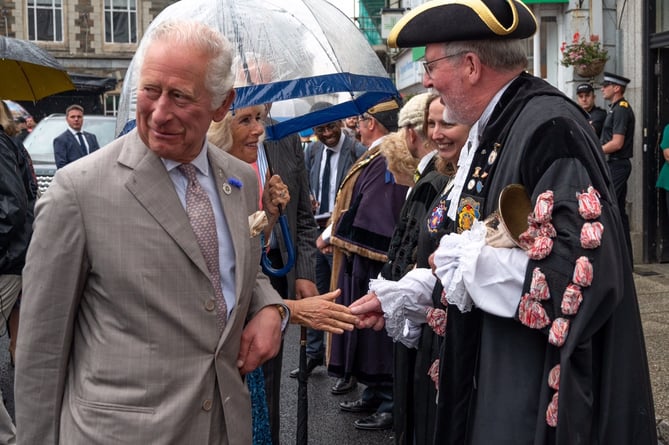 The Duke of Cornwall on his visit to Launceston
(Mark Theisinger )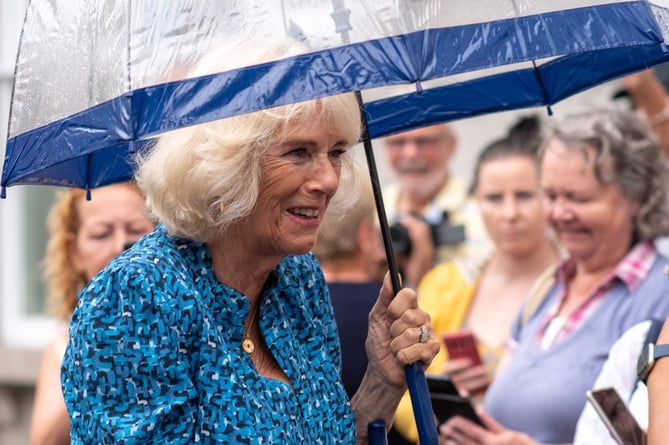 Camilla holding an umbrella
(Mark Theisinger )
Marina Pridham, who attended the event, said: "It was worth getting wet for! I even shook Charles' hand, Im not going to wash my hand for a week now"
Before departing, Their Royal Highnesses unveiled a plaque marking their visit to the town.