Once a year, the nation gets to find out who let the dogs out, as trainers from across the country come together to display their su-paw skills at Crufts!
Each year, talented hounds and humans from our area make the trip to the renowned competition in the hope of being crowned winner in their class.
This year, members of our community did us proud, coming out in force and bringing home a number of awards. Crufts is the greatest dog event in the world! Organised by The Kennel Club, the show celebrates every aspect of the role that dogs play in our lives.
Crufts has changed in ways that couldn't possibly have been imagined when the show was set up in Victorian times by the late Charles Cruft. Although it was a very different event in 1891, Charles Cruft was a great showman and would surely have enjoyed the size and scope of the event today, which has become an essential date in any dog lover's calendar.
The dog show is still an important part of the event, celebrating the unique relationship that dogs share with their owners. Judges are trained to ensure that only healthy dogs win prizes, which in turn encourages the breeding of healthy dogs.
See below to find out more about some of our fantastic local winners who took on this great show...
Wolfgang Amadeus kept his composure for first outing
Wolfgang Amadeus (Murphy), a 10- month-old Rhodesian Ridgeback from Liskeard, won First Place in the puppy dog class at Crufts with his owner Mrs M Clarke. 
Having never shown before, Mrs Clarke was very proud of their win. "For a beginner to even get to Crufts and to get first is just amazing so credit to him, he's a wonderful boy, he has super duper Winnie the Pooh temperament and obviously he looks good too. We were ecstatic with our first at Crufts even though we had two hours' sleep in 36 hours," she said. 
Mrs Clarke continued: "I plan to do the championship show in Bath, I have got five shows earmarked for this year, all championship shows so if he does well at those he will qualify for Crufts next year."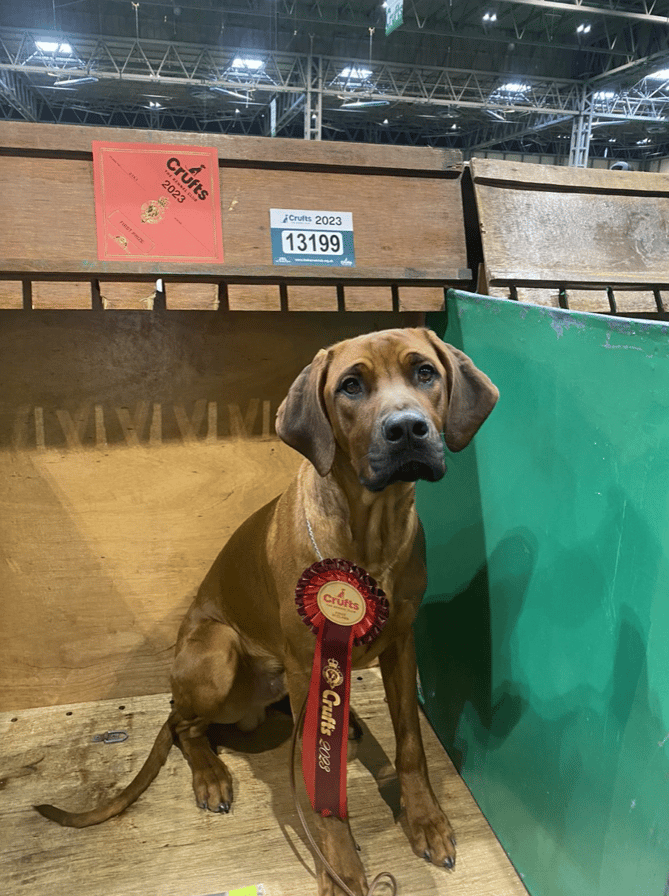 Murphy at Crufts with his very first rosette
( )
Razoredge Are You Ready, or Betty as she is known at home, and her owner Emma Pullen live in Lifton. 
The pair made their way to this year's Crufts ready to strut their stuff on the green carpet! 
Competing in a strong class of six, despite tough opposition, Betty took home first place in the Limit Bitch category. 
Betty's owner Emma explained: "Betty has done quite a lot of winning in her three years and has a Reserve Champion Certificate and a studbook number which means she has qualified to compete at Crufts for her whole life instead of having to qualify every year. 
"She lives at home here with us and is completely spoilt along with her mum Rosie. Her favourite things are sleeping on the sofa and sardines! 
"She absolutely loves showing and never wants to leave the ring!"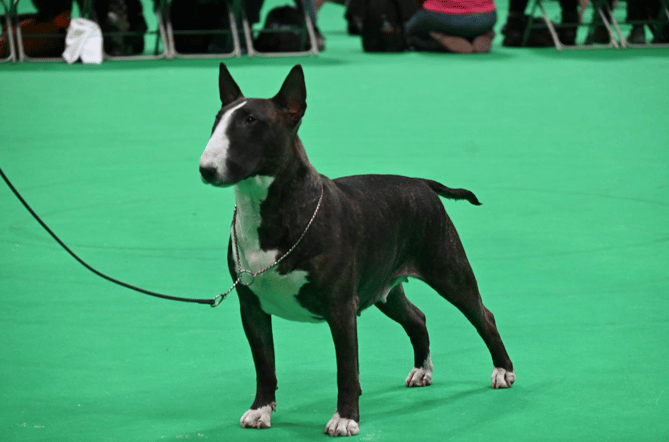 Betty (Razoredge Are You Ready) took home first place in the 'Limit Bitch' at this year's Crufts
( )
Mindlen Miami (Asta) a Parson Russell Terrier won third place in the Post Graduate Bitch with her owner at Crufts this year. 
Asta who is two-and-a-half-years old, was bred by Lesley Roberts and Anne Murray in the Scottish Borders. 
The Parson Russell Terrier breed was started by the Rev John Russell in the village of Swimbridge in North Devon. 
Asta's owner explained: "Although a Devon dog there are not a lot of Parsons around the local area but there are a few around the area that show and breed them. 
"Asta has now qualified for Crufts 2024 and will be competing in Agility shows this year. She is a very lovable, bright girl"
Tickbern Yes I Can Yodel (pictured), is better known to her owners Penny Cooke and James Stevens as Inka at their home in Bude. 
While the three took the journey to Crufts this year, aware of some of the stiff competition awaiting them, this wasn't their first rodeo, as Penny and James explained: "Our journey with the Bernese Mountain Dog started in the late eighties, since then we've had many wonderful experiences showing our dogs in Australia, Europe, and here in the UK. 
"Crufts has always been a special venue for us, having qualified every year since the mid nineties." 
And this year was yet another great success, with Inka earning second place in the Limit Bitch class. 
Penny and James continued: "This year was no exception with our young girl Tickbern Yes I Can Yodel taking a very commendable second in a strong limit class."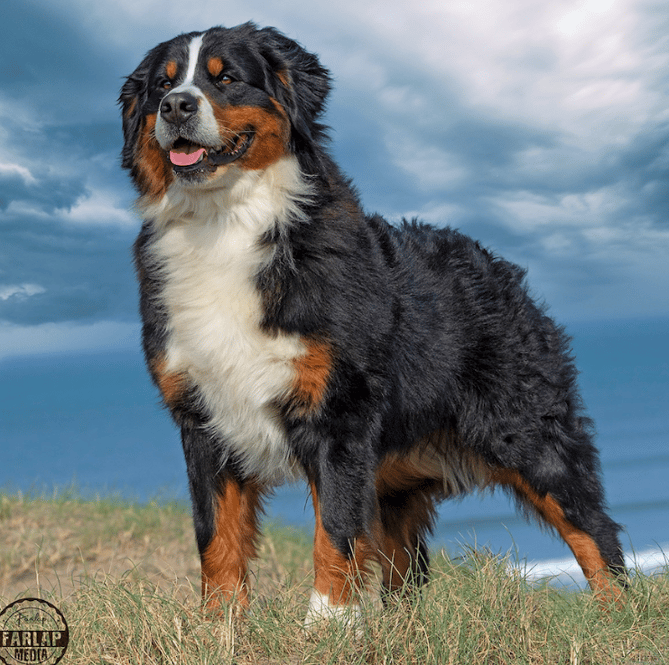 Tickbern Yes I Can Yodel
( )
Apollo makes family proud
Legend of My Heart Angel Gloria (Imp Blr) or Apollo, a 16-month-old Chow Chow from Liskeard, won First Place in the Junior Dog class with his owners Martin and Val Alekseenko-Simpson at Crufts. 
Apollo was bred by Irina Kravchenko and has won several national shows before. Apollo was named top puppy in his breed in the UK last year, he has won best junior dog at Crufts beating several junior champions from other counties and has qualified for Crufts for life. 
Martin explained: "He is an extremely loving boy living in our home with our four-year-old daughter. 
"He already has achieved a great deal, has a challenge certificate, also a reserve challenge certificate and has been placed in championship show groups." 
Apollo's family hope to attend many more exhibitions this year in the hope of him becoming the English Champion. 
"We are extremely proud of him, wonderful temperament, only thing is he loves playing around in mud, which certainly takes lots of effort to keep him looking his best!" he continued.
Legend of My Heart Angel Gloria (Imp Blr) or Apollo a 16-month-old Chow Chow from Liskeard with Martin
( )
String of successes for Mastiff team
Mr and Mrs Johnson from Callington had a string of succsesses at this year's Crufts with their two English Mastiffs. 
Five-year-old Askuwheteau Bimisi (Cleo) placed first in the Limit Bitch class while two- year-old Askuwheteau Dasan (Wilbur) came second in the Limit Dog class. 
Mrs Johnson explained: "The English Mastiff is on the vulnerable native breeds list, meaning there aren't many puppy registrations each year so there aren't many of these amazing dogs around anymore. 
"They are the most placid, gentle breed, really can't express how beautiful and loving these dogs are. They genuinely are giant lap dogs. 
"We show each year at Crufts, and other shows throughout the year, and these guys are a pleasure to show!"
Cleo (dark brown dog) and Wilbur (fawn coloured)
( )