An evening of fabulously varied entertainment is lined up for It's Showtime on Saturday 28 October at 7:30pm at The Falcon Hotel, Bude.   
It's Showtime is an event organised in aid of the Cornwall Air Ambulance and features men's singing group Bassline, the Noteorious band and local guest artists. The brainchild of Andrew Pitt and Hilary Daniel, the It's Showtime programme encompasses a wide range of entertainment genres.   
Andrew, leader of men's singing group Bassline, says, "It has been fantastic fun working with Hilary to put together the show. And for such a great cause."  
Men's singing group, Bassline, will perform songs from the shows, sea shanties, rock, pop and opera
(Provided)
Bassline will be performing songs from the shows, sea shanties, rock, pop and opera, as well as group members singing solos and duets of numbers ranging from Bernstein and Sondheim to Adele. "And it's all in aid of such a great cause that's so important to the people of Cornwall," Andrew continued.  
Alongside Bassline, It's Showtime features local guest soloist, Jenny Johnson, performing popular Show numbers and talented young singers, musicians and dancer from the Bright Sparks Music and Drama Club.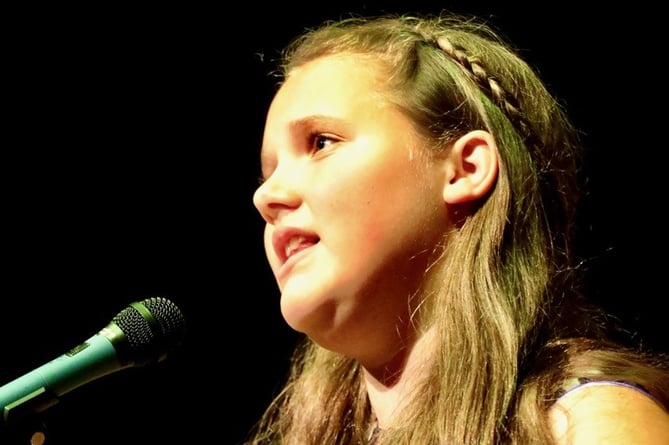 A number of young soloists will perform at "It's Showtime"
(Provided)
Yvie Tilley combines flute and vocals in the style of jazz artist Amy Roberts. Young singers Tilly Paynter and Lizzy Tilley will perform moving solos and Lizzy's older brother Ben, who started dance lessons when he was 7, will perform two styles of dance, tap and lyrical.   
Musical Director Hilary Daniel comments, "The Bright Sparks young people are really looking forward to appearing in It's Showtime. The Falcon is a new venue for them, and they love performing with and learning from and being alongside experienced musicians like Noteorious, who are playing for the Show."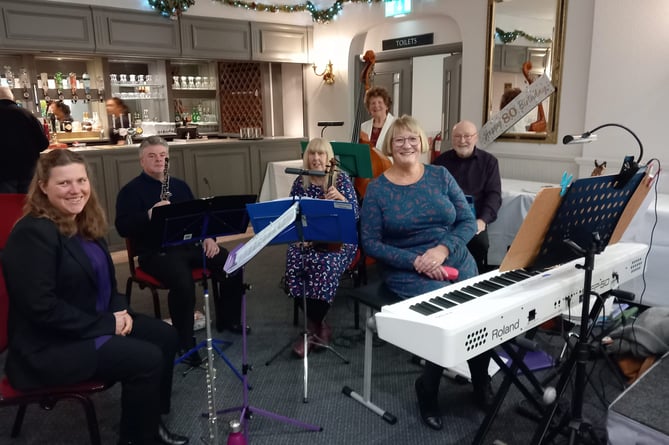 Noteorious will accompany artists throughout the evening, as well as entertaining the audience with rousing instrumental numbers
(Provided)
Noteorious, featuring keyboards, saxophone, clarinet, double bass, flute and guitar, will be provide an exciting musical backdrop for the evening, playing instrumental numbers as well as accompanying artists. Noteorious is well known in the area, playing a wide range of musical styles from across the decades, arranged by Musical Director Hilary Daniel.  
Andrew Pitt said, "We invite you to come and enjoy a fabulous evening with us at the same time as raising funds for Cornwall Air Ambulance, saving the lives of Cornish people. The evening would not be possible without our generous hosts, the Falcon Hotel. We are very grateful for their support."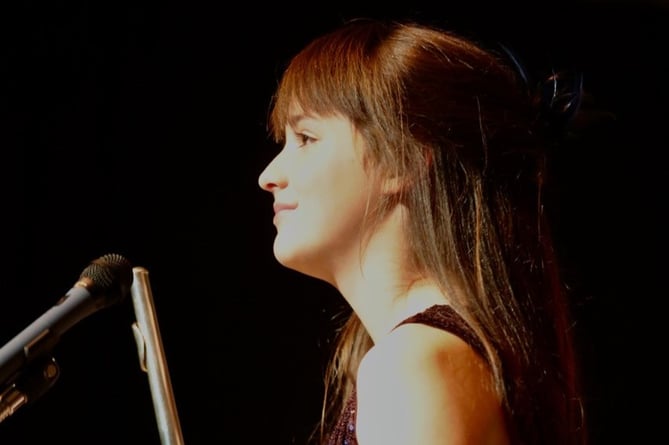 A number of young soloists will perform at "It's Showtime"
(Provided)
Tickets are available from the Ark Angel Bookshop, Bude, or priced at £8 on the door (primary aged children go free of charge). 
For further information, please contact Jeremy Ward on 07940 818104, or via email at [email protected]