Westminster column: With Sir Geoffrey Cox, MP for Torridge and West Devon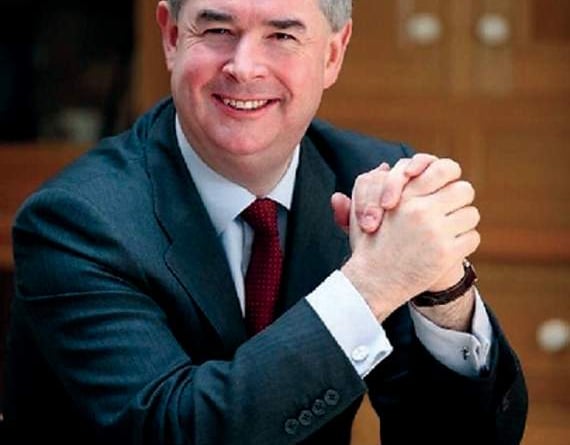 Subscribe newsletter
Subscribe to our email and get updates right in your inbox.
In Devon, we are fortunate enough to have two separate and beautiful coastlines, with the stretch of coast from Welcombe to Westward Ho! sitting within the Torridge and West Devon constituency. This coastline, and the marine estate beyond it, boosts our economy significantly through industries such as tourism and fishing. It is, therefore, essential that we work to protect it and its vulnerable habitats and species.
Since being elected as a Member of Parliament, I have liaised with my elected colleagues on local councils to ensure coastal development is environmentally friendly, and consistently voted in favour of legislation to secure water services and ensure oceanic biodiversity. I was also pleased to support the Fisheries Act 2020 — which empowers the UK Government to develop fisheries management plans that benefit businesses and the environment alike. However, there is always more that can be done to safeguard British waters and ensure the welfare of our diverse marine life.
Our local fishing industry, which invariably consists of small boats run by local families, has always been in the vanguard of sustainable fishing practice but I am pleased that now, with the recent publication of the North East, North West, South East, and South West Marine Plans, all of England's seas are covered by sustainability arrangements for the future. It is the first time that England has had a cohesive, regionally-focused framework on how we manage and protect our marine environment. 
These plans — developed over four years by the Marine Management Organisation (MMO), in co-operation with businesses, local authorities, and environmental charities — will help councils and private enterprises make sure that their activities are sustainable. The plan for the South West specifically aims to encourage local communities to get involved in planning, bolster job opportunities, provide clear sustainability guidance to developers, and promote projects which consider wildlife and the environment.
Particularly of interest to me is the plan's intersection with local fishing. Stipulations are made to ensure that fisheries are able to diversify and build resilience against climate change risks, as well as protect sustainable marine resource use, and to create prosperous coastal communities. It is also crucial that marine habitats — and the fish populations they support — are sustained for the long-term benefit of the industry, and I am glad that the South West Plan makes provision for just that.
The Fisheries Act 2020 also introduces a new post-Brexit framework for licensing UK and foreign fishing vessels to fish in UK waters, enabling conditions to be imposed on harmful fishing techniques used by supertrawlers, regardless of their nationality.  
It is my hope that this plan and the Government's other measures will play an abiding role in future marine management of Devon's coastal waters. England's seas are a vital resource, and it is right that we remain committed to their long-term health as we continue to "build back better" in the wake of the pandemic.
Comments
To leave a comment you need to create an account. |
All comments 0