Westminster column with Sir Geoffrey Cox, MP for Torridge and West Devon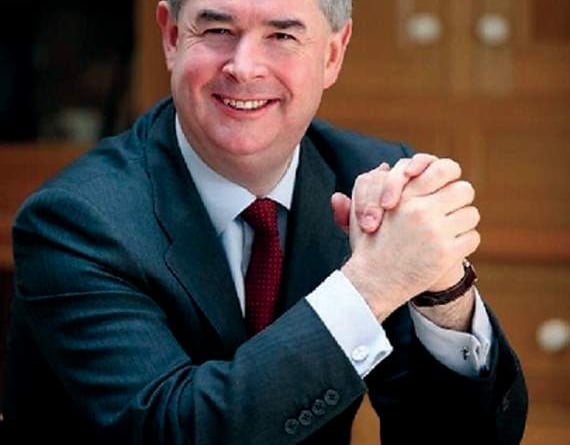 Subscribe newsletter
Subscribe to our email and get updates right in your inbox.
MORE than a third of residents here in Torridge and West Devon are aged over 60 — many of whom will not have been affected by the digital revolution and, regrettably, be more vulnerable to phone and email fraudsters. I understand the financial costs and personal distress that such scams can have.
 Indeed, the severity of these offences has become painfully apparent during the coronavirus pandemic. Those committing fraud will, unfortunately, use any opportunity to prey on those who are vulnerable  and, sadly, many local people have written to me, expressing dismay that they have been the targets of online and telephone coronavirus-related fraud.
We must be determined to tackle all kinds of fraudulent activity. Since first being elected as a Member of Parliament, I have sought to provide information about how to identify and report fraud, voted in favour of legislation to criminalise nuisance calls, and lent my support to the Finance Act 2018 — which brought in measures to make it more difficult to transfer money from occupational pension schemes into fraudulent ones.
Research suggests that cold calling is one of the most common methods used by scammers, so I am glad that unsolicited calls about pensions were made illegal in early 2020. Companies and organisations that make unwanted, unsolicited phone calls to people about their pensions now face fines of up to half a million pounds, and I hope that this change in law will help to protect vulnerable older people from scams. Nuisance calls and spam texts can be reported to the Information Commissioner's Office (ICO), which will investigate and take action against those responsible: ico.org.uk/make-a-complaint/nuisance-calls-and-messages/spam-texts-and-nuisance-calls
The Government has also worked with the National Cyber Security Centre to establish a Suspicious Email Reporting Service. This service allows the public to report potential scams safely and effectively and has — I am proud to learn — led to the removal of over 22,000 scams thus far. Members of the public can forward suspicious emails to this address: [email protected]
With the pandemic giving rise to new and more complex types of scams, it is vital that we remain vigilant to risks and vulnerabilities. The Government is working to outline what we can all do to protect ourselves from fraud and remain safe online. When the pandemic struck, ministers launched an informative gov.uk webpage focused on coronavirus-related fraud and cybercrime. You can find that page here: www.gov.uk/government/publications/coronavirus-covid-19-fraud-and-cyber-crime
But, I am sure that we must do more and I am pressing the Home Secretary to consider how we can offer greater protection.
 If you believe you have been targeted by a scam, you may wish to report it to Action Fraud. 
Comments
To leave a comment you need to create an account. |
All comments 0