Westminster column: with Geoffrey Cox, MP for Torridge and West Devon
Wednesday 19th May 2021 7:46 am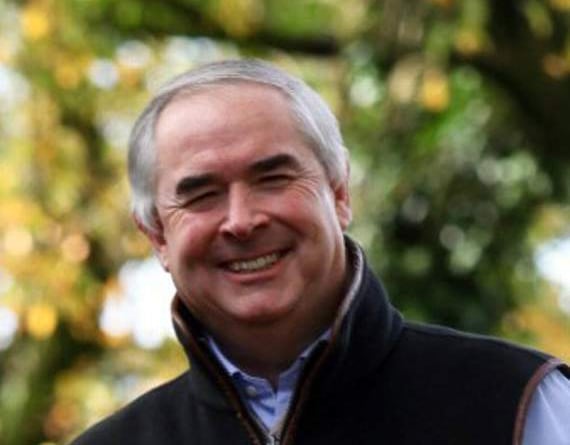 Subscribe newsletter
Subscribe to our email and get updates right in your inbox.
WITH the passing of the Animal Welfare (Sentencing) Bill, the United Kingdom now has some of the toughest animal cruelty laws in Europe.
As a dog owner, I have always considered gratuitous cruelty to animals to justify appropriate punishment. It degrades our own humanity and offends the fundamental instinct of sympathy for other living creatures that comes with our responsibility for and our power over them.
Since being elected as the Member of Parliament for Torridge and West Devon, I have campaigned against "puppy farming", regularly consulted local farming communities on issues concerning livestock, voted in favour of legislation that set minimum welfare standards for circus animals, and consistently supported farming methods which safeguard high standards of animal welfare. When my colleague, Chris Loder MP, introduced a Bill in February 2020 that aimed to increase the maximum sentence for animal abuse, I was glad to lend my support.
I am pleased that the Animal Welfare (Sentencing) Bill has now received Royal Assent. This landmark legislation will raise the maximum sentence for animal cruelty from six months to five years — one of the highest penalties for animal cruelty in Europe. The Bill received overwhelming public support during the consultation stage and has been backed by animal welfare groups.
The Government is committed to strengthening the UK's position as a world leader on animal welfare. Our departure from the European Union has allowed my ministerial colleagues to look again at the need for proportionate further safeguards in the transport of livestock, and the Queen's Speech announced a new Animal Sentience Bill, recognising the existence of feelings in animals.
Moreover, I and my colleagues in Parliament remain committed to cracking down on animal smuggling and theft, banning pet primates, and the import of trophies, implementing the Ivory Act and introducing mandatory cat microchipping.
Throughout the UK, sadly, hundreds are convicted of animal welfare offences every year — varying from extreme neglect, to organised fighting and wilful torture. I hope that the threat of tougher penalties will serve as a deterrent to those who would cause deliberate, gratuitous, and extreme suffering to animals and protect creatures exposed to that treatment at the hands of human beings.
The Animal Welfare (Sentencing) Bill is but one step forward, allowing the Courts to consider aggravating factors and ensure much longer sentences for the most serious perpetrators of animal cruelty, in the Government's plan for new standards for the protection of animals.
Comments
To leave a comment you need to create an account. |
All comments 0