Two large barrel jellyfish have been spotted washed up on the sands two of Bude's beaches recently.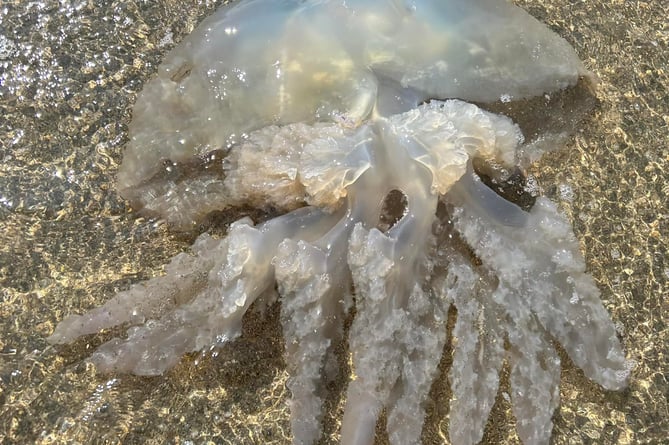 This jelly fish was seen on Widemouth Bay
( )
Barrel jellyfish are the UK's largest species of jellyfish. They can grow to massive sizes sometimes up to the size of dustbin lids which gives them their other name the 'Dustbin-lid Jellyfish' and are common seen throughout UK waters in the warmer summer months. Despite their size, Barrel jellyfish have a very mild sting which is not normally harmful to humans.
Barrel jelly also do not have any lungs, a heart, a brain or circulatory system!