COUNCILS are being urged to act to clear pavements of obstructions that make it difficult for pedestrians to walk and wheel easily.
Members of the public are being asked to report obstructions they face on their local streets during Living Streets' Cut the Clutter week (July 10-16).
The UK walking charity wants councils to ban all A-board advertising on the pavement, remove unused telephone boxes, and cut back hedges that encroach on pavements, amongst other measures to cut the clutter on Britain's pavements.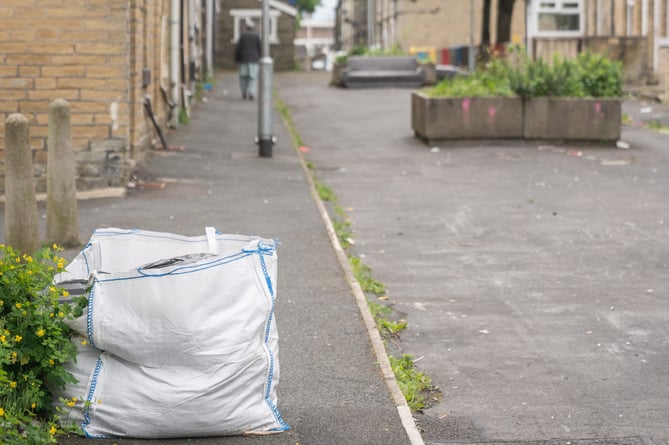 Cluttered pavements.
(Living Streets)
With a rise in electric vehicles, e-scooters and e-bikes the charity also wants a commitment from councils that charging points and cycle storage will be placed on the carriageway and not on the pavements, unless there is at least 1.5 metres clearance left for people walking and wheeling.
It is the third year that Living Streets has run its Cut the Clutter campaign. In previous years, the biggest blights reported by Brits were overgrown trees and hedges, intrusive sign and lamp posts.
Research from Living Streets found that nearly one in five (18 per cent) parents of primary school aged children would be more likely to walk their child to school instead of drive if there was a better walking environment.
Stephen Edwards, Chief Executive, Living Streets said: "We shouldn't have to overcome a gauntlet of street clutter to enjoy the health and happiness benefits of an everyday walk.
"For some people street clutter is just unsightly, but for wheelchair users, families with buggies and people with guide dogs, obstructions can force them off the safety of the pavement and into the road.
"Cut The Clutter Week helps know where the problems are, what they are and provides an easy way for people to report issues to their local council."