A dangerous driver who hit speeds of 100mph on the wrong side of the road while trying to flee police in Cornwall has been jailed.
Louis Roser failed to stop for officers then put lives at risk driving his uninsured Audi A3 into oncoming traffic on the A390 through Hewas Water.
The three-minute pursuit on 11 October ended when the traffic unit in tow carried out a tactical stop before the car entered St Austell.
Devon & Cornwall Police has released shocking footage of the incident to warn motorists dangerous driving will not be tolerated – and how it could easily have far more tragic consequences.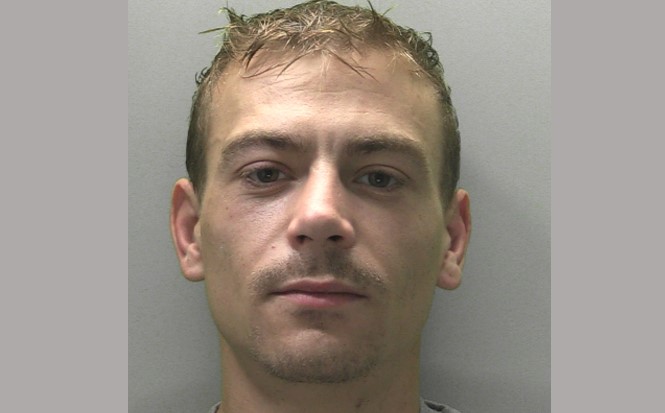 Louis Roser
(Devon and Cornwall Police)
Roser, aged 31 from Trewoon, admitted dangerous driving and was jailed for 13 months and banned from getting behind the wheel for three years.
He apologised to officers under police interview and told them: "I think the manner of my driving is appalling."
Roser added that there was 'no excuse'.
Roser also pleaded guilty to failing to provide a specimen and using a vehicle without insurance when he appeared before Truro Crown Court.
He was sentenced on November 9.
Inspector Greg Hodgkiss, of the Force's Roads Policing team, said: "The manner of driving was incredibly dangerous and Roser put himself, members of the public and the officers at serious risk of harm.
"With safety being the priority, officers made tactical contact with the car and forced it to stop.
"We wanted to share this video with the public to highlight the important message that this type of driving will not tolerated and could have resulted in someone being seriously, or even fatally, injured.
"We will take robust action and hold people to account for their actions."
Alison Hernandez, Police and Crime Commissioner for Devon, Cornwall and the Isles of Scilly, is chair of the Vision Zero South West road safety partnership.
Commissioner Hernandez said: "The actions of this driver were absolutely lethal and could easily have resulted in the death or serious injury of an innocent member of the public.
"The custodial sentence handed down to this offender is only right and I am pleased he will not be able to use our roads for at least the next three years.
"Last year 47 people were killed and 741 seriously injured on Devon and Cornwall's roads. At Vision Zero South West we are working hard to bring that number down and taking dangerous drivers off our roads brings us a step closer to achieving our target of zero road deaths.
"I'd like to praise the officers involved in this pursuit for their calm decisiveness during what must have been a very tense situation.
"If you witness dangerous driving like this and capture it on camera, please submit it to the police via Op Snap by visiting: dc.police.uk/opsnap."