This coastal property was once the home of award-winning novelist John le Carré - and now it is for sale. 
Tregiffian Cottage, in St Buryan, was originally three fisherman's cottages, sitting on a stretch of coastline between Lamorna and Porthcurno.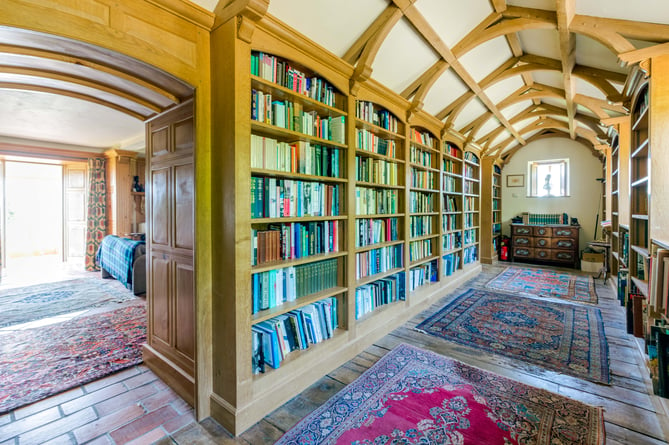 The bespoke library.
(Savills )
John le Carré was best known for his George Smiley spy novels and stories such as 'Night Manager', which was recently adapted into a television show starring Tom Hiddleston and Hugh Laurie. 
Le Carré bought the original cottages in the late 1960s, and worked with his wife to adapt them into a single home.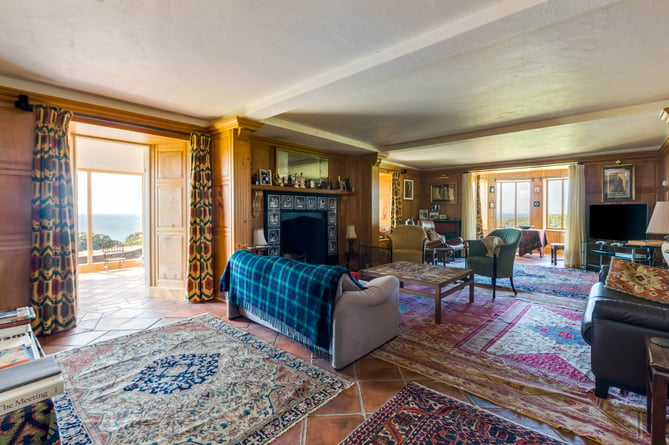 The main sitting room.
(Savills )
He lived at the property until his death in 2020, and books such as Tinker Tailor Soldier Spy, Smiley's People and The Constant Gardener were written at the house. 
The house itself includes a library with bespoke floor to ceiling bookcases and a feature window at one end, glazed with what is believed to be part of the canopy from a second world war fighter plane.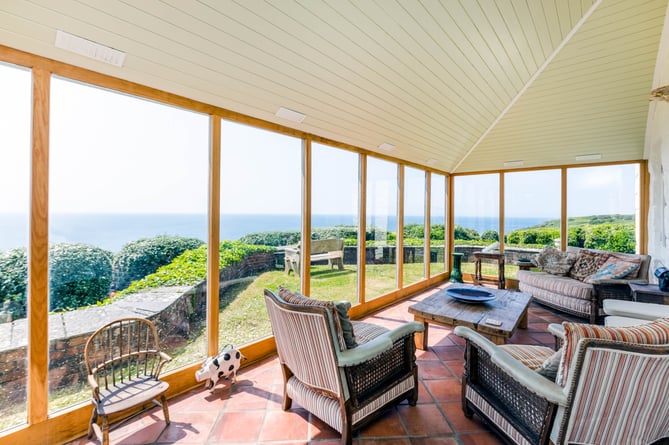 The conservatory.
(Savills )
Another highlight is its seaward-facing conservatory, which provides panoramic views of the ocean. 
Also on the ground floor are a drawing room, a dining room, a kitchen, a utility room and even a safe room.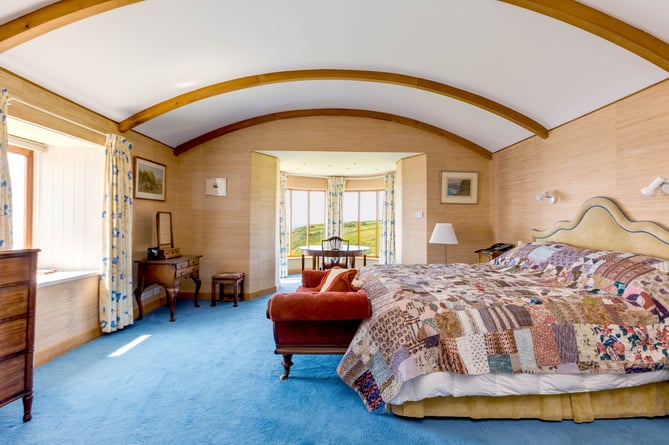 The principal bedroom.
(Savills )
Upstairs, the principal bedroom has a large rounded window and an en-suite bathroom, while two further bedrooms also benefit from en-suites, with one also having a dressing room. 
An annexe area offers an additional bedroom and a reception room, while a detached studio building contains Le Carré's former writing room on the first floor.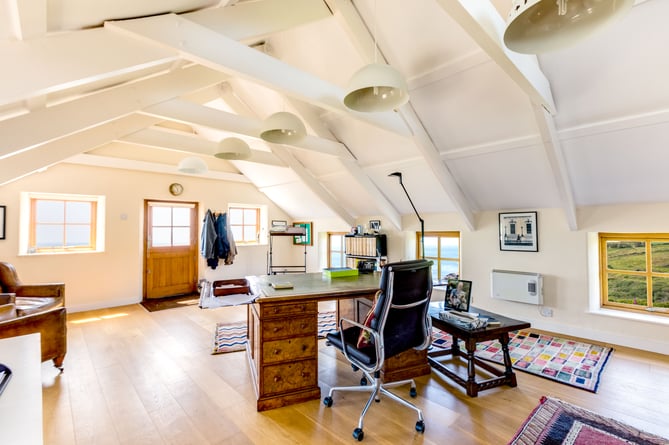 The office / writing room.
(Savills )
There is also a variety of adaptable chalet-style timber outbuildings within the grounds, including an office building, and an indoor swimming pool.
Nick Cornwell, John le Carré's son, who writes under the name Nick Harkaway, said: "My earliest memories are of playing in the garden at Tregiffian and adventuring along the coastal path to St Loy or Mousehole. 
"The whole place is alive with butterflies, rabbits, swallows, foxes and occasionally badgers. In winter, you bank up a log fire and listen to the wind around the house and feel as if you're in a castle or a lighthouse. 
"The storms are dramatic and beautiful and when they're gone you get that wild horizontal sun. It's a wonderful place to rest, or work, or just be yourself."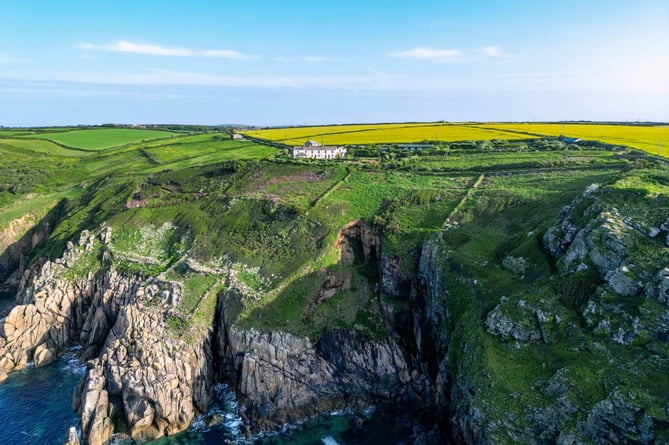 The cottage sits on the coastline.
(Savills )
The property is being sold by estate agent Savills for a guide price of £3,000,000. 
Chris Clifford, of Savills, commented: "Available for sale for the first time in over 60 years, Tregiffian Cottage will be a hugely exciting prospect for someone. 
"John le Carré brought the original fisherman's cottages together with great sensitivity, retaining character and charm, while creating an impressive 5,000 sq. ft. home that makes the most of its glorious location. 
"The surrounding grounds and gardens extend to about 3.3 acres and offer panoramic views as far as the Scilly Isles on a clear day. 
"They are the result of the utmost care and attention, beautifully landscaped to complement its coastal setting, and impeccably maintained. In all, a hugely inspiring home."