Students were given an opportunity to explore careers in the space industry at Spaceport Cornwall on Wednesday night.
More than 400 girls and non-binary people from schools around Cornwall attended the Girls in STEM event at the Space Systems Integration Facility to find out about the various routes into the space and tech industry on their doorstep. 
Attendees took part in hands-on activities, educational discussions and exhibits from more than 20 businesses working within the space and wider STEM sector, including Cornwall College, Cornish Lithium, Goonhilly, Avanti, TecWomen, Software Cornwall, Spaceport Cornwall, Halo, CSATT, Discovering 42, Cornwall & Isles of Scilly Digital Skills Partnership, Foot Anstey, Inspirit 360 Sdn Bhd, My Coast, Next Steps South West, Piran Advanced Composites, Real Ideas, Royal Navy, The Roseland Observatory, Penwith and Truro College, University of Exeter and Microsoft.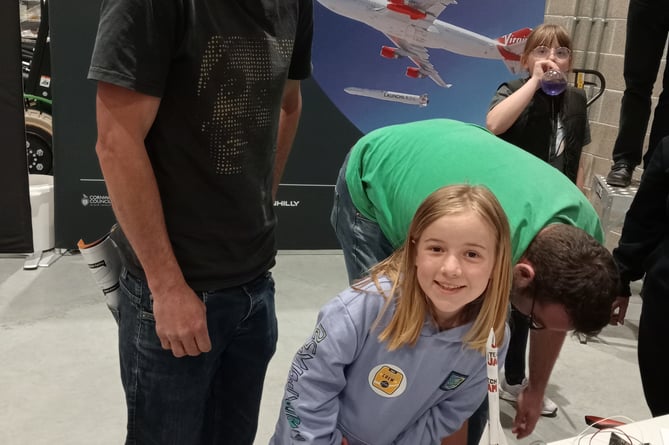 Rocket set for lift off
(Warren Wilkins/ Voice Newspapers)
Among the activities were a rocket launcher using a microbit to control when the air was released, a radio-controlled Rover and VR presentations, which included the satellite launch from Spaceport Cornwall.
Visitors also had the opportunity to get up close to the 72ft replica rocket that currently resides at the Spaceport.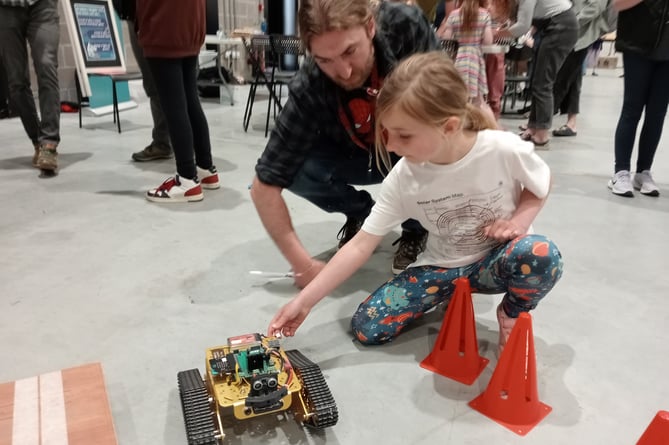 An attendee tries out the radio controlled Rover
(Warren Wilkins/Voice Newspapers)
More than 500 aerospace, space and data companies have established UK and international operations in Cornwall to date. The sector continues to grow and thrive in the county, with a GVA of £88m and employment in the sector up 24% since 2018.
Read the full report in next week's Voice Newspaper.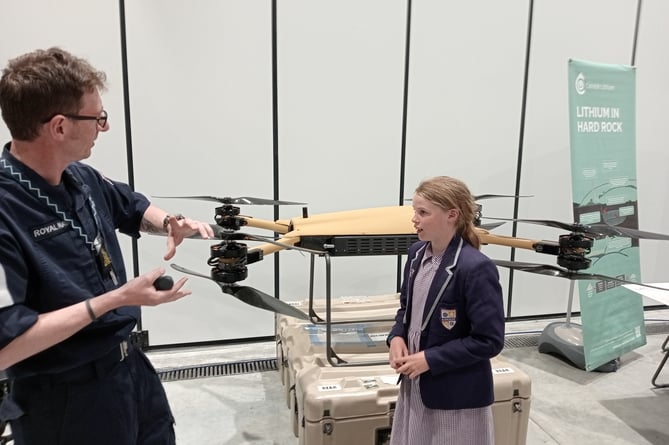 RNAS Culdrose shows off one of its drones
(Warren Wilkins/ Voice Newspaper)