The Omaze-ing race - Could you be next to win a multi-million pound house?
Find out more about the fundraising company giving you a chance to win your dream home.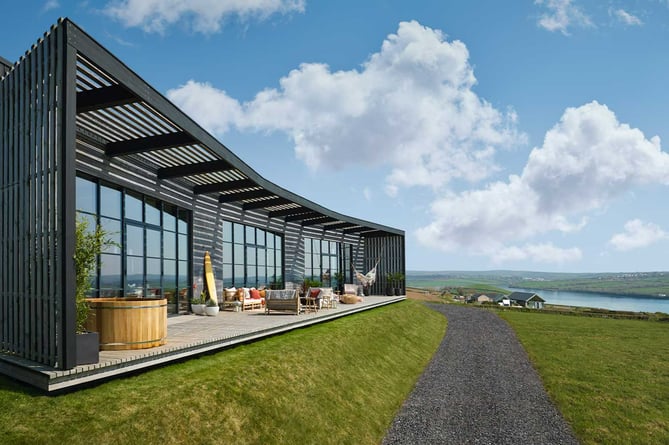 Entries to win the Cornwall house are open until 31 July 2022.
(Omaze )
Subscribe newsletter
Subscribe to our email and get updates right in your inbox.
There are less than two weeks left to enter the Omaze house draw for a £3,000,000 house on the Cornish coast.
Omaze, for those who haven't heard of this latest fundraising sensation, is a company that runs draws to win houses worth millions of pounds, with other prizes including cars and cash.
Aiming to give a fair shake to all people, no matter their economic status, Omaze offers 15 entries to its house draws for just £10 - working out at less than 70p per entry.
While it may seem too good to be true - like internet pop-ups that proclaim you the winner of a tidy £1m - Omaze is legitimate, with winners showing off their celeb-worthy new digs online.
Omaze seems to have become an ongoing staple of British life, with celebrity endorsements from Ronan Keating and Penelope Wilton.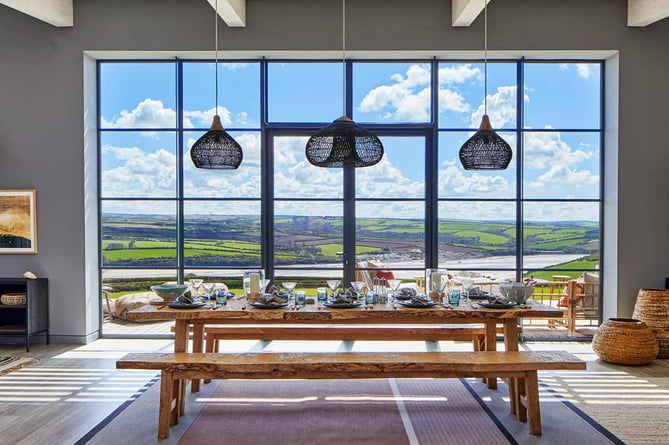 The dining room in the Cornwall house.
(Omaze )
The Cornish house, which boasts four bedrooms and breathtaking views of the coast, is just moments away from Rock Beach and across the water from Padstow, with proceeds from the draw going towards Blood Cancer UK.
James Oakes, Chief International Officer at Omaze said: "We actively ask the Omaze community to choose the areas across the UK where they would love their dream home to be.
"Cornwall consistently came up as a place where people want to live. Each house and location is carefully chosen to ensure we raise as much as possible for our respective charity partners."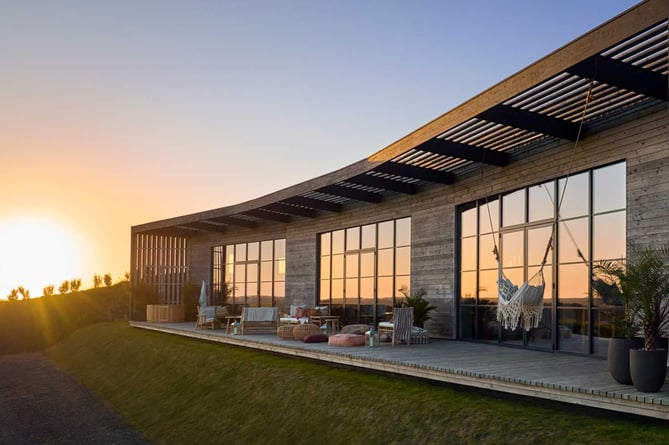 The Cornwall house is worth £3m.
(Omaze )
The company is the brainchild of co-founders Matthew Pohlson and Ryan Cummings, who came up with the idea after an exclusive charity auction, where the highest bidder had won courtside seats with Magic Johnson for a whopping $15m.
On their way home from the auction, the pair decided that amazing opportunities like this shouldn't just be limited to those with extensive funds, positing that more money could be raised for charity by offering more people the chance to bid for less.
From that, Omaze was born, being first established in the US in 2012, offering high-end cars, movie premiere tickets and celebrity meet-and-greets in exchange for a fixed price ticket, meaning that the winners were truly drawn at random and not based on who spent the most money.
In the UK, Omaze set up shop in 2020, with the grand prizes being not experiences, but dream-worthy houses across the country.
But more importantly, they partner with a range of charities for each of their draws, from Childline to Cancer Research UK and the British Heart Foundation.
The company clarifies on their site that 80% of the net proceeds from each draw goes towards that draw's charity partner, with Omaze keeping the other 20%.
Of course, that does mean that your donation doesn't go wholly to the charity itself - first, Omaze deducts the costs of the draw, which one can only imagine is hefty when dealing with seven-figure estates, and then takes another 20% from what remains.
However, it does promise a minimum amount for its charity partners, meaning that even if nobody enters (unlikely when a gorgeous Cornish mansion is up for grabs) the charity will receive a large donation of at least £100,000.
As a business model though, it does stick to those original aims, namely to make opportunities more accessible, and to raise more money for charity, which it has undoubtedly done, raising more than £115m across the world for more than 400 charities.
James Oakes said: "Omaze's success relies on being a 'win-win' for both the public and our charity partners.
"People love the chance to win life changing prizes, like a £3 million house – that's why they take part.
"They also know that by participating they are helping to raise critical funds for charitable organisations doing life-changing work to benefit their fellow citizens.
"We're incredibly proud that millions of people have become part of the Omaze community that has already raised £5,750,000 for UK charities since we launched in 2020.
"There is a long waiting list of charities who want to work with us so they can benefit from this new way of fundraising which raises vital funds at record speed with no financial risk."
So what about the winners of these life-changing house draws? What do you do when suddenly presented with a house that could host half your neighbourhood with no trouble?
In the UK, there have been eight winners so far, being presented with houses in Devon, Ascot, Wimbledon, the Cotswolds, London and Cheshire.
The winners, who also receive £50,000, are given free rein over what they do with the houses once it's theirs - they can move in, sell it, or even rent it out.
Some, like Becca Pott from Leyton, who won the house in Ascot, decided to take some time to think it over, saying "This win is truly life changing for us, we'll stay here and enjoy the house for the summer at least, but whatever we decide to do, we know [our daughter] is set for life."
Glen E, a foundry worker from Walsall, won the Devon house and immediately knew what he was going to do.
"We absolutely love the house and will be keeping it as there's no other house like it in the country, so why would we want to sell it!?" he said.
Stay or sell aren't the only two options though, as NHS worker and mum-of-five Catherine Cawardine from Telford proved when she won the Lake District house.
"We will rent it out to generate some extra income so we can help all our children and pay off our mortgage faster," Catherine told the Omaze team.
"We can even finish our current house, which has been a work in progress for years. We love this new house so much though, we don't want to rent it out too often!"
Omaze has announced that their next dream home is based in the South East.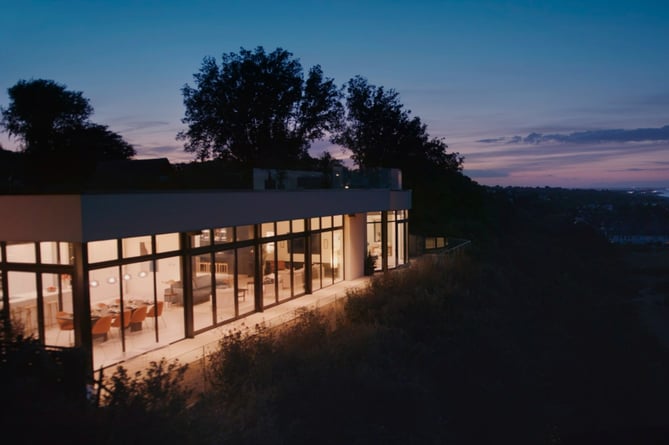 The next house to be part of a draw off, in the South East, is worth £2.5m.
(Omaze )
Built into the cliffs of the Kent coastline,the £2.5 million 'Bond lair'  will raise money in aid of Global's Make Some Noise.
The fully furnished, four-bedroom home offers 180-degree views of the English Channel - even across to France on clear days.
The draw is being backed by musician Myleene Klass, who is supporting Global's Make Some Noise initiative.
Comments
To leave a comment you need to create an account. |
All comments 0