This cottage that forms the narrowest part of the famous 'Squeeze Belly Alley' is up for sale.
Temple Cottage is tucked away in one of the oldest parts of Port Isaac, on one of the narrowest streets in the UK - and perhaps the world.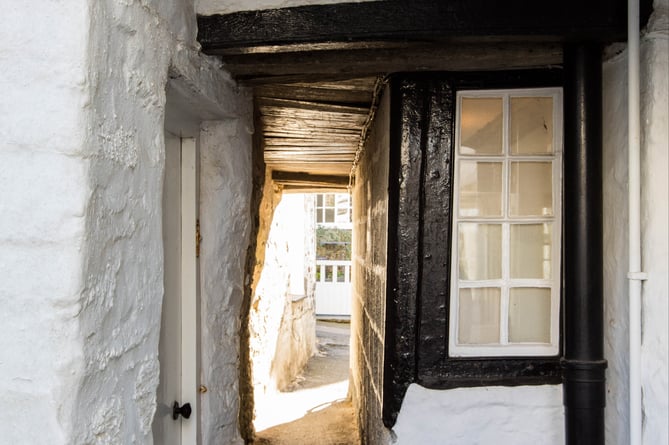 The narrowest part of the alley.
(Savills )
At its narrowest part, which the cottage forms part of, the alley - officially called Temple Bar - measures 18 inches or just under 46 centimetres wide.
Inside the cottage, the ground floor is made up of an open-plan living room which features alcoves and a tiled fireplace, and steps leading to a fitted kitchen.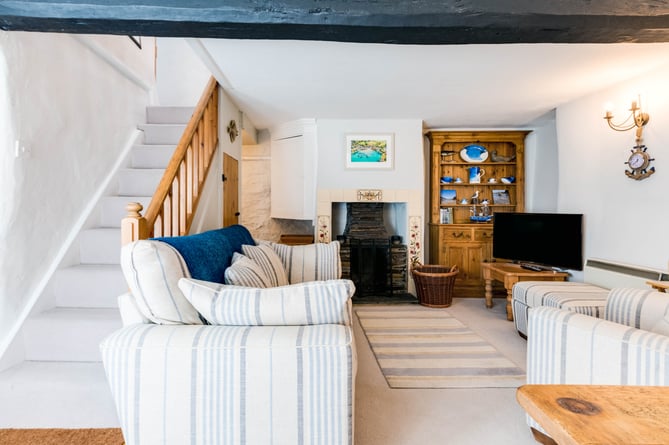 The living room, which features a tiled fireplace.
(Savills)
Upstairs, the first floor juts out into Squeeze Belly Alley, and comprises two bedrooms, one with a sash window and the other with oak flooring and beamed ceilings.
Outside the home is a slate-paved courtyard with a patio table and seating, and views out over the traditional Cornish streets.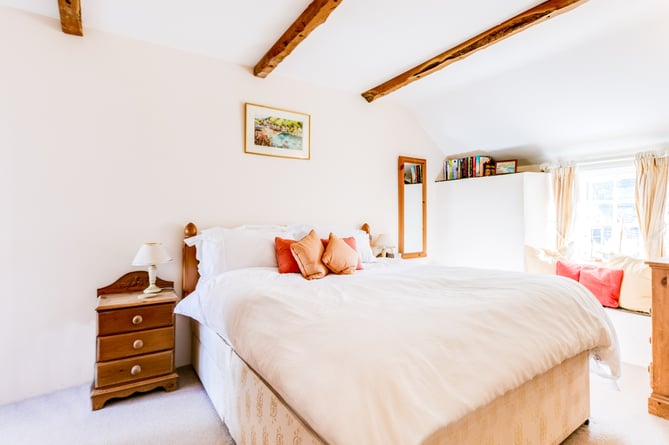 The principal bedroom, with beamed ceilings.
(Savills)
Temple Cottage is on the market with Savills Cornwall for offers over £525,000.
Penny Bolton is marketing Temple Cottage for Savills Cornwall and commented: "Linking Fore Street with Dolphin Street, the alley is one of many higgledy-piggledy thoroughfares that characterise Port Isaac.
"Originally named after the owner of the cottage, Mr. Temple, who put a bar across it to stop people using it, Temple Bar was nicknamed Squeeze Belly Alley in the 1950s.
"Ted Robinson, a local businessman, invented a tale about a tourist having trouble getting through and was advised to 'squeeze-ee-belly'. He repeated the story so many times that the name stuck.
"From its whitewashed exterior and paned windows to its cosy beams and alcoves, Temple Cottage epitomises the traditional character and charm of the area."