A luxury Cornish home has gone on the market just weeks after being won in an online ticket draw.
The Waterhouse, in Rock, was recently the top prize in Omaze's Million Pound House Draw, being valued at £3,000,000.
The house was won by draw entrant Uttam Parmar, 58, who paid just £25 for his ticket and won the property nine weeks ago.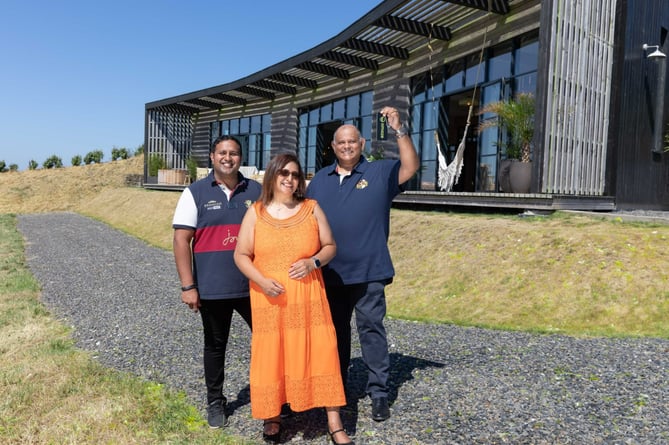 Uttam, Raki and Aaron at the house.
(Omaze )
Now, Uttam has decided to put the house back on the market, where it is listed asking for offers over £4,000,000.
The property overlooks the Camel Estuary and is set in over five acres of land, being described as an "architectural masterpiece" by the agents.
On the ground floor of the house is an open-plan kitchen, dining room and living room, as well as a pantry, an atrium and a foyer.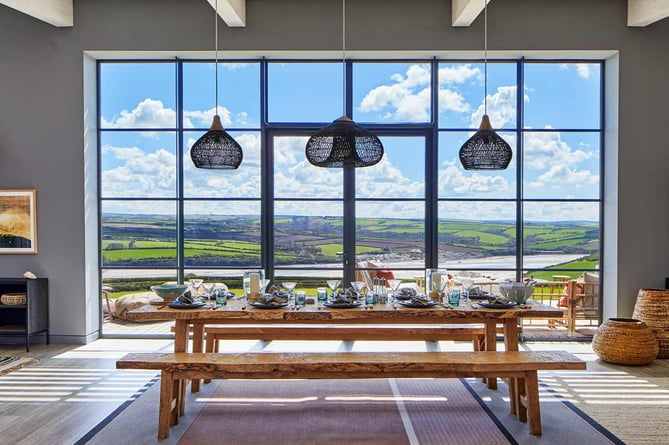 The dining room in the house.
(Omaze )
Upstairs, there are four bedrooms, each with an en-suite bathroom.
The home is being marketed by Luxury Property Partners, who say: "Set in one of the most desirable parts of the country, The Waterhouse has unobstructed panoramic views with south facing gardens and blends perfectly into the surrounding landscape.
"Light floods through the property in this open plan, dream home, through its many windows and doors leading to a terrace - the perfect place to sit and relax and enjoy the phenomenal views.
"The home benefits from a green roof, low energy sourced building materials and is insulated with blown recycled newspaper."
The proceeds from Omaze's Cornwall house draw went to Blood Cancer UK.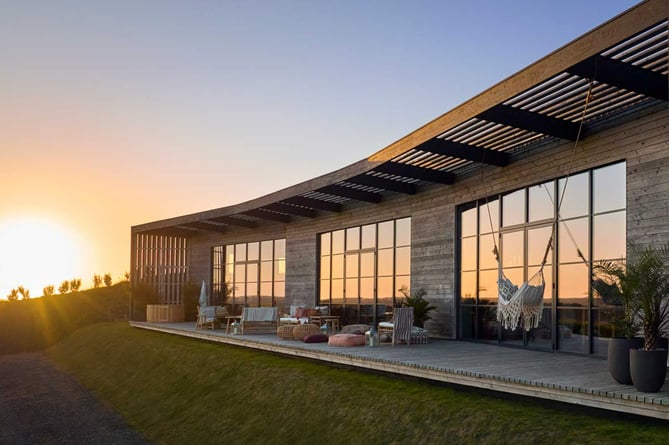 The house is now back on the market.
(Omaze )
James Oakes, Chief International Officer at Omaze, said: "We actively ask the Omaze community to choose the areas across the UK where they would love their dream home to be.
"Cornwall consistently came up as a place where people want to live. Each house and location is carefully chosen to ensure we raise as much as possible for our respective charity partners."