The team that are trying to 'save Launceston Leisure Centre' say they remain positive that progress is being made to save the centre from permanent closure. 
Due to the complexity of the ownership change, including Health and Safety procedures and responsibilities, setting up the new charitable trust, identifying new replacement booking and membership software, putting in place a new insurance policy and general day to day running of the business, it is unavoidable the centre will have to close for short while from the January 24.
It is hoped that it will re-open no later than 14 days from the date of closure, although this cannot be guaranteed at this stage. 
When the centre does re-open, it is the intention of the new operating company and the Coronation Trust to continue to offer all the current facilities, including swimming lessons, fitness classes and a wide variety of club membership categories.
Mr Davey and his team are committed to listening to local people and to react to their needs and ideas.
Mr Davey said: "As you know, the state of the building is not good and needs considerable investment, including a new roof. We are working very closely with Cornwall Council to enable us to secure the necessary funding to keep the centre open. We are looking to refurbish the changing rooms, pool side and build a new Class Studio and Café in time. With additional support from the local community, I am confident that in time we can transform the centre back into a vibrant and enjoyable place to stay fit and healthy! Having said that, I must reiterate this will only be possible with the financial support of Cornwall Council, which is yet to be confirmed."
The group say further information will follow as and when it is available.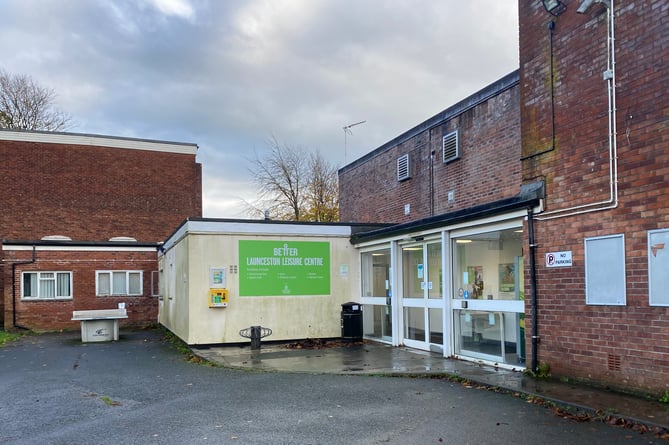 Launceston Leisure Centre will continue to run as normal until January 23, 2023
(Zoe Uglow )