This weekend sees the return of the Cotehele Daffodil Festival, an annual celebration of dazzling daffodils in the Tamar Valley, running from March 18 to 26.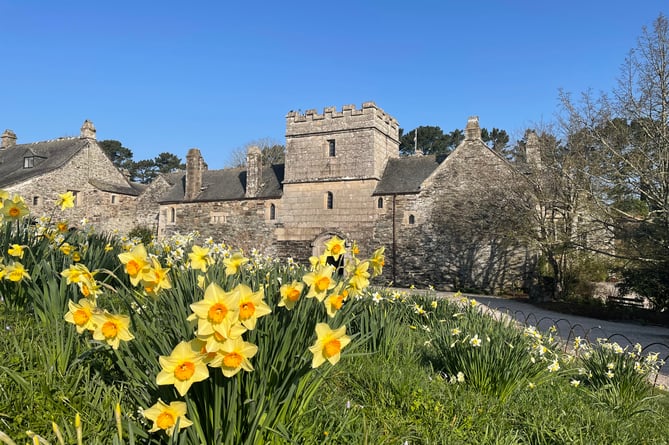 Cotehele Daffodil Festival 2022
(National Trust Images Laura Jarman)
The Daffodil Festival offers a chance for garden lovers and families to see Cotehele's collection of more than 300 varieties of historic daffodils, including 200-year-old heirloom varieties.  
Every year, the gardens and estate bursts into colour, signalling the arrival of spring and the start of a very special season. This year, Cotehele's gardeners are marking the occasion with their traditional daffodil archway, displays and trails.  
Hours of work and 2,500 daffodils go into decorating the archway into Hall Court which is on display until Monday, March 20. 
"Daffodils are quite fiddly to work with," says Cotehele's Head Gardener Dave Bouch. "They have hollow stems and need to be individually wired to hold them in place, so it takes skill and perseverance."
For this year's festival, the gardeners and rangers have planted 5000 'Fortune' daffodils in rows in the Millennium Orchard on the banks of the River Tamar, in homage to the region's rich market garden heritage. Named for the money it brought to the area, Fortune is a big, bright flower and creates an amazing display for visitors driving into the property from St Dominick. 
Elsewhere, the packing shed will be decorated with dozens of blooms by the Tamar Valley AONB as a nod to market gardening and the rooms in the house will boast beautiful daffodil arrangements. 
There will also be a slate trail highlighting heritage varieties around the garden, a children's trail and an opportunity to take a closer look at individual flowers in the East Range lobby of the house. There is also a daffodil audio tour which can be found on Cotehele's website, telling the story of market gardening in the Tamar Valley and the collection at Cotehele.
Dave Bouch, National Trust Head Gardener at Cotehele continues: "Daffodils are a welcome sight after a long winter, with the first glimpse of bright yellow reminding us that spring is on its way. Daffodils are much more varied than people may realise and we are particularly proud of our collection which pays tribute to the heritage of the Tamar Valley while showing off nature at her finest."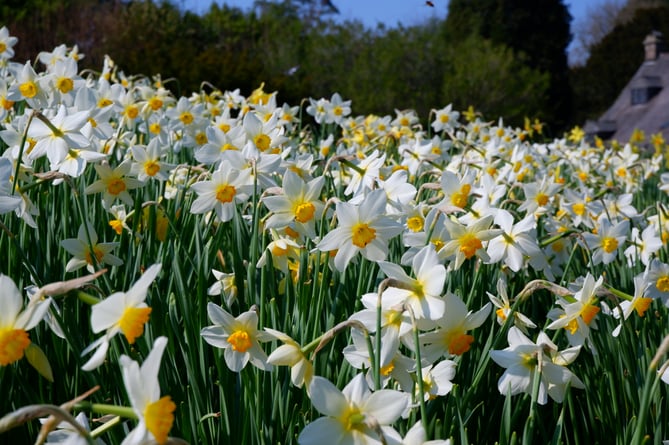 Cotehele Daffodil Festival
(National Trust Images Rich Burrow)
The Cotehele Daffodil Festival runs from March 18 to 26, 10am to 4pm. Normal admission applies. The festival falls on National Lottery open week, where lottery players can visit Cotehele and other participating places for free with a valid lottery ticket or scratch card and under 18s can accompany a lottery ticket holder for free.