First meeting for Women in Rural Enterprise network
Monday 19th April 2021 1:30 pm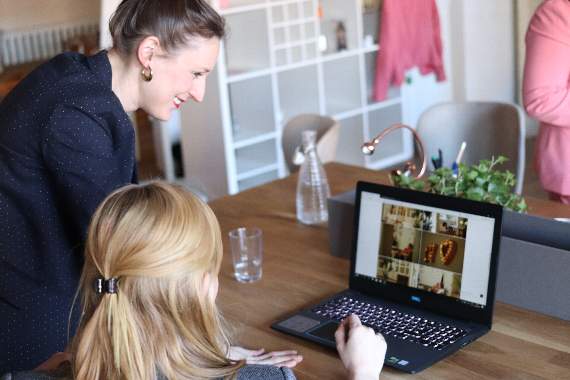 Subscribe newsletter
Subscribe to our email and get updates right in your inbox.
A NEW networking group for women in business will have its first virtual meeting tomorrow (Tuesday April 20).
The new Women in Rural Enterprise (WiRE) Network for Devon and Cornwall is supportive and friendly, and is open to all women no matter what sort of business or what stage they're at – even if they're just thinking of starting up.
Meetings will be held online, at 10.30am on the third Tuesday every month. Forthcoming dates are 20 April, 18 May, and 15 June 2021. Places can be booked at wireuk.org/networks/west-devon-wire.
Organiser Clair Wellsbury-Nye said "Traditional networking meetings can be daunting for women in business, particularly when you're just starting out.
"I knew there was a need for more relaxed meetings, and talking to other local women in business I understood that the flexibility offered by online meetings was particularly attractive to them – especially considering the difficulties of travelling across our vast rural counties."
WiRE aims to help women with setting up, running and marketing their small businesses, and this new network will offer that locally and practically. Each monthly meeting will feature a speaker, workshop or presentation that provides knowledge, advice and guidance for running a business. In addition, there is ongoing support, community and discussions in a dedicated Facebook Group.
Women in business come up against a number of barriers, including lack of confidence, isolation, and lack of business support. The need to address this was recognised by WiRE nearly ten years ago, and since then it has grown into a national organisation supporting rural business women across the UK.
Clair Wellsbury-Nye, who is based in Tavistock and runs her own business BUILD Business Club, says "Our meetings provide an opportunity for local women in business to meet in an informal setting, to discuss the issues which affect them and draw upon the experiences of others."
For further details, call Clair Wellsbury-Nye on 07930 977002, email [email protected], or visit facebook.com/westdevonwire or wireuk.org/networks/west-devon-wire.
For more information on WiRE, call 01952 815338, email [email protected], or visit wireuk.org.