Two Gunnislake men receive life sentences for Callum Hill murder at Kit Hill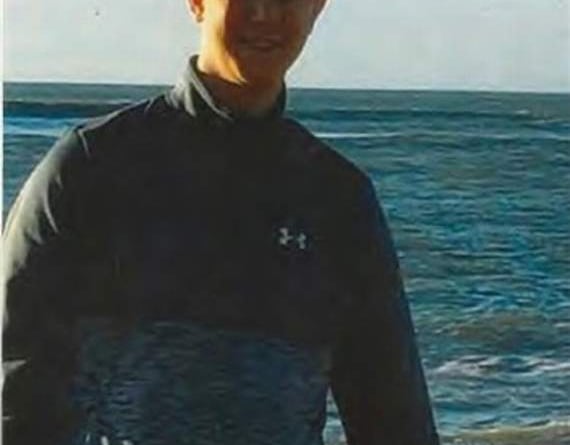 Callum Hill
Subscribe newsletter
Subscribe to our email and get updates right in your inbox.
TWO Gunnislake men have been jailed for life for the murder of a vulnerable 22-year-old man who was brutally assaulted after getting caught up in an arranged fight that did not involve him.
Callum Hill, from Plymouth, sustained serious head injuries after being badly beaten by Andrew Hatrey and Kristian Humphries in an isolated car park at Kit Hill in Callington in March last year.
He had gone to support his friend Billy Humphries who had been invited to a fight with Hatrey to settle an ongoing feud. Callum was found unconscious and taken to Derriford Hospital where he died two days later.
Hatrey, 38, and Kristian Humphries, 31, both from Gunnislake, were yesterday convicted at Plymouth Crown Court of murder and conspiracy to commit violent disorder. They were jailed today [September 22] for life, with Hatrey to serve a minimum of 26 years and Kristian Humphries, 15 years.
Two Callington brothers were also on trial for their involvement in the incident.
Alexander 'Billy' Humphries, 27, was convicted of assault causing grievous bodily harm after hitting Hatrey with his car at Kit Hill, plus conspiracy to commit violent disorder. He was today jailed for 11 years.
His brother Daniel Humphries, 25, was on trial for conspiracy to commit violent disorder but was found not guilty following the four-week trial.
The court heard that the men went to Kit Hill to an arranged 'straightener' or fight on the night of March 26, 2020 as part of the dispute between Hatrey and Billy Humphries. There had been previous attempts to arrange a fight between the pair.
They travelled in two cars containing a number of weapons including a cricket bat, hammer, knife, and pieces of wood. At Kit Hill Callum was repeatedly attacked by Hatrey and Kristian Humphries with the cricket bat and a piece of wood. Callum was kicked in the head by Hatrey.
Hatrey was also seriously injured after Billy Humphries deliberately hit the two attackers with his car; he claimed it was to stop the beating but his reason was not accepted by the jury.
The court heard that Billy Humphries took Callum Hill to the fight after contacting him out of blue on March 21 after months of not speaking.
He drove to Plymouth to meet Callum and the pair spent time together in the afternoon before later heading over the Tamar Bridge to a friend's house in Callington for drinks. Daniel Humphries joined them as they left the house for a lift to his girlfriend's house.
The night's events began when Hatrey called Billy Humphries in the car at 8.52pm. Both men claimed in court that each was threatening to take their dispute to the other's family homes if they did not meet at Kit Hill.
Hatrey had been at a family party in Gunnislake and left for Kit Hill at 9pm, collecting his brother-in-law Kristian Humphries [no relation to the Humphries brothers] who was walking home with his partner. He told him to get in the car as it was 'all kicking off at Kit Hill.'
Kristian's partner had become so concerned about what was unfolding at Kit Hill that she went there with a neighbour, arriving around 9.15pm.
They found Hatrey lying on the floor with what appeared to be a serious head injury with Kristian Humphries bare-chested and acting in an angry manner. They called an ambulance and left, fearing for their own safety.
Officers arrived at Kit Hill and found Callum on the ground unconscious with a serious head injury. They saw various weapons lying around including a claw hammer, a knife handle and separate blade, and sections of a broken cricket bat.
Callum was taken to Derriford Hospital but died on the morning of March 28, 2020 from a head injury.
Differing accounts were given by the defendants as to what happened on that night, each pushing the blame onto one another.
However, forensic evidence proved crucial in the case against the three men. Callum's shoes were found in the car used by Hatrey as well as a piece of wood containing the DNA of Callum and Kristian Humphries, plus blood from all three men. Hatrey's trainers were in the car with Callum's DNA on them.
A dagger belonging to a friend of Billy Humphries he had visited on that day was later found under a car in Callington. CCTV footage showed Billy Humphries putting the knife there on March 27.
Around noon on March 27, Billy Humphries' extensively damaged Megane was found by a dog walker in a small lane off Haye Road, Callington. A police forensic collision investigator found evidence that two people had been hit by the car. The court heard from defendants that Hatrey had gone underneath the car and Kristian Humphries had been thrown over the top of the vehicle.
All four men denied the charges against them but the jury found Hatrey, and Billy and Kristian Humphries, guilty on all counts.
In summing up Judge Carr refuted both Hatrey and Billy Humphries' accounts that they hadn't taken weapons to the pre-arranged fight and said there was clear intent on both sides to cause serious harm.
In a statement following today's sentence, Callum's mother Julie Cox, said: "We as a family are devastated at the loss of our darling Callum. He was a loving and caring son, partner, father, and brother, and we will never get over losing him.
"A mother should never have to bury her child and Callum's loss will be felt by the whole family for the rest of our lives.
"Callum was vulnerable, disabled and had no idea what was planned at Kit Hill on that fateful night. Those responsible really are the most violent, cruel, and horrible people.
"I would like to thank the Major Crime Investigation Team from Devon and Cornwall Police, Detective Inspector Rob Back who led the investigation, the Homicide Victim Support Service and all the staff at Plymouth Crown Court."
Detective Inspector Rob Back, from the Major Crime Investigation Team, welcomed today's sentence, and said: "This was a brutal attack on Callum Hill, a vulnerable 22-year-old man, by two men intent on inflicting serious violence with weapons in an escalating feud between Callum's friend Billy Humphries and Andrew Hatrey.
"Callum's vulnerability was there for all to see during the evidence presented in court. That vulnerability and his willingness to please his friend Billy ultimately cost him his life.
"I hope this result provides some measure of comfort for his family who have conducted themselves throughout the trial with dignity and restraint.
"This investigation has been a complex and difficult enquiry to piece together with continuous lies from all of the defendants from the outset.
"I would like to thank the dedication of the major crime detectives, supported by the wider police family, who painstakingly gathered the evidence and the expert presentation from the prosecuting team led by Mr Laws, Queen's Council.
"I'd also like to praise the jury for its diligence and professionalism in piecing together the evidence and showing strength in reaching its verdict."
Comments
To leave a comment you need to create an account. |
All comments 0